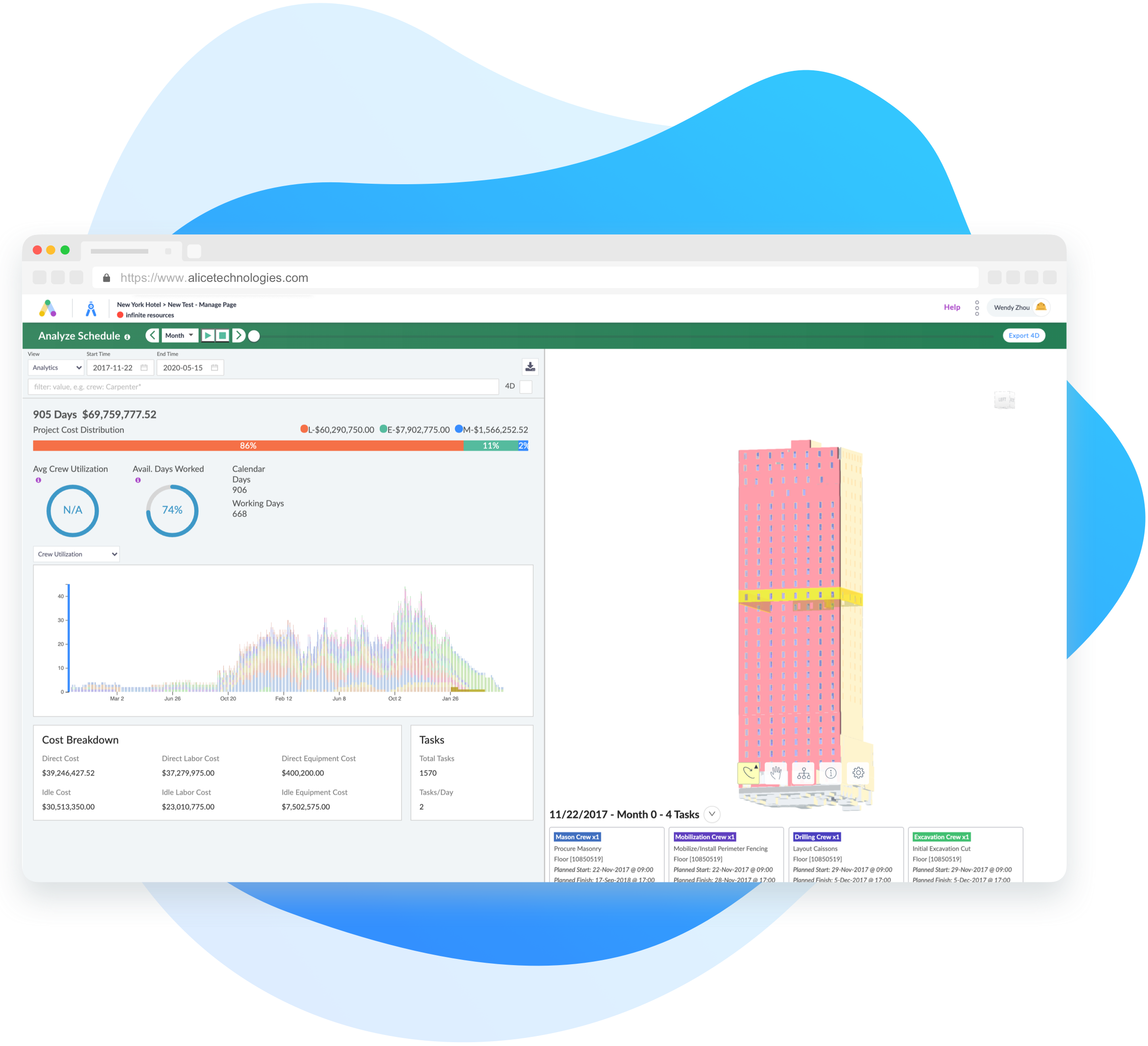 Stop scheduling projects and start optimizing them.
Request a demo now to see how ALICE can reduce project costs by 15%
How many construction plans are you exploring?
Build faster and cheaper by running ALICE simulations to unlock the hidden bottlenecks in your schedules.
Reduce project risk.
Prevent project over-runs by quickly running What If? simulations and identify potential delays before they happen.
Learn how much delays are costing you, and quickly reschedule to mitigate the effects.
"ALICE has enabled us to spend time on optimizing rather than data entry. By exploring millions of possible sequencing options ALICE is dramatically changing how we plan and execute our projects."
Chris Baze, Senior BIM Manager, Hawaiian Dredging Construction Company